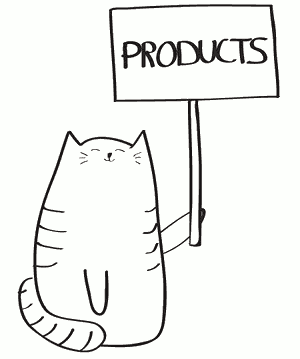 Zoral Social Data Service
"There is much talk of using social and web based behavioral data... but which data is predictive? and of what? Zoral SDS knows."
Zoral SDS comprises a series of crawlers that extract and store publicly available, social data from a wide range of sources. Zoral SDS computes predictive, social features using its extensive NLP, and Sentiment Analysis library.
Zoral SDS is,
artificially intelligent,
extensible
cloud based,
ultra-fast
highly scalable
API based.
Zoral SDS crawls multiple social networks and can be driven using flexible input criteria such as...
◦ company legal name
◦ aliases
◦ address(es)
◦ location(s)
◦ billing and shipping addresses
◦ industry classification(s)
◦ DUNS number (or similar)
◦ email(s)
◦ contact phone(s)
◦ SME's phone(s)
◦ website(s)
◦ Facebook account(s)
◦ twitter account(s)
◦ company description
◦ competitor's information
◦ and others
Social networks crawled include,
Yelp
Foursquare
Google places (part of Google+)
Facebook
Twitter
LinkedIn
Instagram
Pinterest
YouTube
Tumblr
MySpace
Zoral SDS uses Zoral ML, fuzzy matching algorithms. It crawls iteratively and concurrently using intelligent, dynamically generated search queries and fuzzy matching. In this way, it can zoom-in or converge on matched information across all social networks, eliminating non-matching social data.
Once extracted, social data is matched to the SME client information or input criteria. Metadata is added and the data is,
aggregated and de-duplicated
integrated to the SME's information and
sent via output channel(s), along with the input criteria.
If a match is not found, or service time-out limit is reached, the Zoral SDS service returns the appropriate error or warning message(s).

Zoral SDS data is used to enrich the SME company profile and information and as an input to the Zoral ML Social Score.
Zoral ML Social Score uses data and features extracted from social networks Zoral SDS and historic, time-series, previously captured social data.
This is used to
estimate the probability of default for SME's at targeted marketing stage
verify customers during KYC and customer onboarding
boost the accuracy of default probability prediction for small/medium sized, companies at underwriting stage, in conjunction with other predictive data,
verify and monitor ongoing SME customer performance throughout the customer and loan life-cycle
estimate SME creditworthiness when applying for a loan renewal
optimize retention marketing
periodically re-value the SME loan portfolio, and pro-actively manage

pre-default or increased risk situations
delinquencies
loan loss provisions.