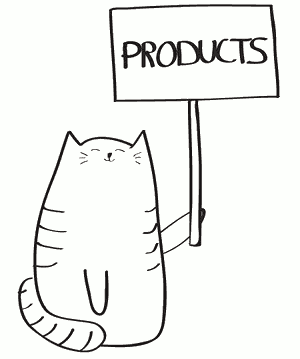 Zoral CX
In a recent survey of 362 firms, 80% believed they delivered a "superior experience" to their customers. But when their customers were asked about their own perceptions…they said that only 8% of companies were really delivering.
Bain and Company "Closing the delivery gap"
Why?
Personalizing digital customer interactions that work for all customers takes careful observation. It requires rapid, iterative improvement over time.
An optimal customer experience (CX), especially across channels, cannot be predicted at the outset. It has to be learnt, observing customer tastes, trends, competition, demographic and geographic variances as they emerge. Plus you need a CX platform that can react and adapt easily and quickly.
Speed
While more and more tools emerge in the market to aid CX managers with design of products and customer journeys, their implementation and iteration remains slow and cumbersome. Also, implementation is often still the responsibility of IT.
Organizations usually move too slowly when they depend on interaction between business and IT. Typically, they have to wait for IT-led, time-intensive implementation cycles. Also, because the omnichannel UI part of a digital product is interlinked with workflows, data, and decisioning, all components needs to together work seamlessly to avoid arduous product development cycles.
Need
To be effective, business users and Customer Experience Managers need to
create and enhance digital products rapidly, based on their observations
create optimal customer journeys, product features, and personalize customer experience themselves
iterate and perfect business logic throughout the customer and product lifecycle, and not be bogged down by code
swiftly adjust to customer needs, market conditions, regulation, and competition.
Furthermore, because the omnichannel UI part of a digital product is interlinked with workflows, data, and decisioning, all components needs to seamlessly work together to avoid arduous product development cycles.
Customer Experience Managers and business users want to be able to design and implement at the speed of thought.
This requires a no code UI tool that makes it easy for an interdisciplinary team of business users to implement their design ideas and rapidly enhance and improve even the most complex digital products.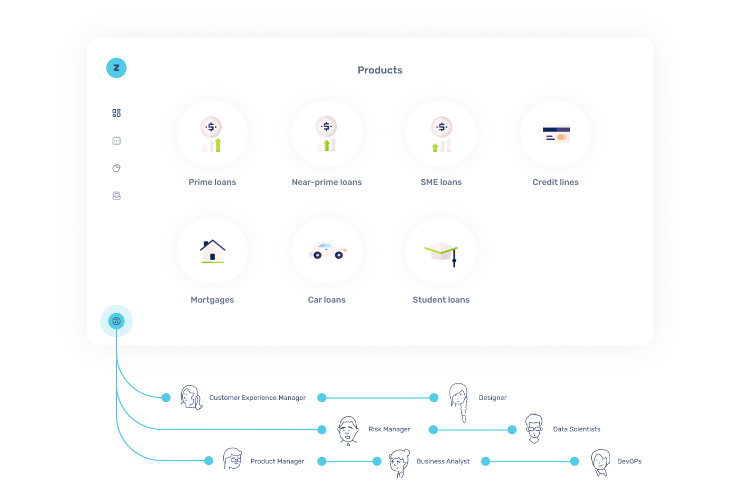 Solution - zoral cx
zoral CX extends journey design tools like Figma, bringing designs to life and enabling business users to make and deploy functional changes rapidly and easily.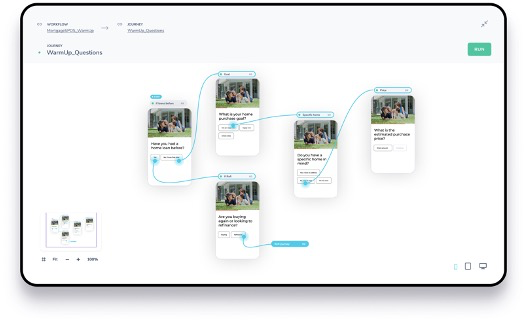 However, simplification is key for successful CX experience. UI should always be the tip of the iceberg in any digital product implementation, with the complexity of automation, decisioning, and data integration "buried under the hood".
This is core design concept in zoral CX. zoral CX allows the creation of simple, elegant omnichannel interfaces to solve complex problems.
Less is more
Highest customer satisfaction is when a customer can "click one button" and get what they want. Simplification through the use of data, AI and automation is key in effective CX and UI design. zoral CX's hyper-automation platform allows CX Managers to achieve maximum simplicity and automation. In turn, this supports highest customer satisfaction and conversion.
Functionality
zoral CX is driven by zoral's extensible, dynamic journey (dj) framework. In brief, it
provides enterprise wide, frictionless customer experience (CX) design
allows unlimited UI customization
handles presentation logic, and customer journeys across multiple digital channels and customer touch points
manages the user interface navigation logic, sequencing of screens, pages and fields, layout, content, look and feel across devices, localization, and customization
deploys changes to customer journeys easily using zoral no code, wysiwyg visual, extensible, drag and drop editor.
zoral CX drag-and-drop style customization also handles,
pre-filling forms,
enhanced data entry validation and verification (such as address lookup, ID verification etc.).
a range of customer-facing applications such as web, mobile, chat, USSD, SMS, IoT or voice applications.
Also, business logic and processes are configurable via zoral intelligent workflows to support digital products, business operations, customer support, front, middle and back office automation, web, chat and mobile applications.
Features
Easy-to-use, no code, omnichannel journey implementation, configuration and management
Visual drag and drop page editor with integrated workflow builder
Automated UI data integration and management via graphical data mapping
Dynamic omnichannel journeys that responds to customer behavior
Real-time, monitoring and impact analysis across all channels and customer touch points
No code A/B or champion/challenger testing
Built-in audit trail and real-time monitoring across all customer interactions
Integration to CX design tools to further improve the speed of CX and digital products implementation
Ability to create voice activated and controlled user journeys
Integrate biometrics for additional built-in, customer security
Extensive, customizable visual objects built-in library
Ability to rapidly add and customize design styles
Ability to seamlessly integrate and extend in-house or externally developed applications with zoral CX based applications and functionality
Built in capability to control, optimize, deploy and dynamically drive CX across all customer touch points and channels including:

Mobile
Web
SMS
Chat
Email
Social media
IVR
IoT

Robust, cloud-based, enterprise-level, scalable, and secure, state-of-the-art, omnichannel UI infrastructure
zoral CX in summary
Dramatically reduces digital product development cost and time-to-market
Easily extends product reach across diverse geographies, customer segments and countries
Maximizes conversions, up-sell and cross sell opportunities
Delivers frictionless, contextual and seamless interactions across all customer touch points to drive higher customer satisfaction and enhanced customer value
Rapidly optimizes omnichannel experience based on data-driven analytics, behavioral insights and cohort profiling, with easy-to-use visual omnichannel UI no code editor
Extends the existing CX design toolset and go beyond personalization with zoral cx to deliver fast, reliable, intelligent, data-driven implementation of CX design ideas