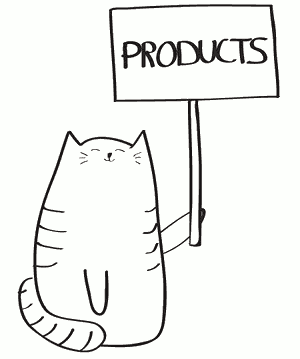 Zoral Cognitive RPA
Cognitive RPA has vast potential to transform and automate business processes. Just as machines have revolutionized manufacturing, so will Cognitive RPA in business processes. Powered by robots and Artificial Intelligence (AI), Cognitive RPA is now eliminating huge amounts of manual effort.
zoral cognitive RPA makes it easy to build automated solutions to solve complex business problems.
zoral cognitive RPA is a component of the zoral intelligent automation platform. It combines:
robotic process automation (RPA) and control
advanced artificial intelligence (AI)
computer vision
natural language processing
and deep learning.
zoral cognitive RPA enables many organizations such as banks, financial institutions, and mortgage lenders to:
deploy rapidly software robots, automating manual tasks
easily configure robots with low-code/no-code visual interfaces
create robots with AI cognition, enabling them to make complex decisions
implement, test, deploy and scale robots with low risk, cost, and high ROI.
The many benefits include
automate, grow and transform your business using

zoral intelligent robots

liberate high value staff from menial, manual, and low value tasks
expand digital transformation, from customer onboarding to servicing
automatically perform:

comparative document analysis
guideline adherence analysis

eliminate data entry and mathematical errors
improve data integrity
administer automation with minimal resources and maintenance
significantly increase business capacity and productivity
decreased cycle times and improve transaction throughput
reduce the impact of seasonal trends
dynamically scale up to meet demand whilst keeping processing costs under control, even as transactional volume increase rapidly
execute complex rules and calculations with high accuracy
increase operational efficiency and customer satisfaction
ensure up-to-date compliance
operate 24x7
zoral cognitive RPA features include:
powerful visual, low-code/no-code RPA designer
robot version control and audit trail
extensive, role-based, security credential control
rapidly build data exchange automation and bi-directional process interaction with web sites, legacy systems, and third-party systems
centralized, highly scalable, and fault-tolerant RPA deployment, scheduling, monitoring, and control
seamless integration of RPA tasks and components in process and decisioning workflows for lifecycle management automation
integration of AI/Machine Learning (ML), providing powerful cognitive RPA functionality
creation, management, and version control of reusable, no-code sub-workflows and RPA components
seamless integration to zoral, full-stack intelligent automation platform, including:

zoral OCR and extensive AI/ML model libraries
zoral audit trail and GDPR configuration
zoral Analytical Data Warehouse (ADW)
zoral Behavior Data Warehouse (BDW)
zoral Workflows and decisions
zoral monitoring and CX dynamic journey framework
zoral extensive API integration components