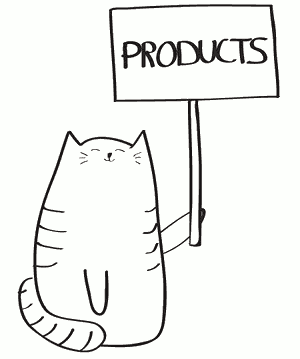 Zoral Mortgage Forbearance and Loss Mitigation Module
"Capturing forbearance data is easy... automating Loss Mitigation processing is not."
The U.S. Department of Housing and Urban Development (HUD) has issued a tailored set of mortgage payment relief options. Borrowers with federally backed mortgages can be eligible for mortgage forbearance under Section 4022 of the CARES Act. Individuals with single-family mortgages may request forbearance for 180 days due to COVID-19-related difficulties. Mortgage servicers are instructed to offer deferred or reduced mortgage payments, initially for up to 6 months.
The Problem
This will generate a very large number of claims, which in turn will place a huge administrative and processing load on Banks, Servicers, and Mortgage Finance companies. It will also likely cause further increases in loss mitigation volumes during the following months.
Portals can be created to capture claim data, however these do not solve the problem. In order to manage the workload, subsequent processes need to be automated as far as possible, (e.g. income, eligibility calculations and validation.). Without an installed, proven, automation platform, this is not simple to do.
The Solution
To solve these problems, Zoral has released its Mortgage Forbearance Module (ZFM). This is part of Zoral's Smart Loss Mitigation Solution.
They are built using ZDE, Zoral's proven, intelligent automation system. ZDE provides a low-code, end to end mortgage platform.
ZFM provides simple and rapid automation of forbearance and mitigation processes and their integration with existing, servicing systems and operations.
Zoral is one of the world's leading providers of automated process and decisioning systems for finance and banking. Zoral systems are low code, intelligent and AI/ML based. zorallabs.com. Zoral systems enable smart, digital transformation. They allow our clients to react rapidly and easily to changing market conditions.
ZFM feature summary
cloud based, real-time, highly scalable solution
built in OCR, document recognition, AI based entity extraction
integrates with multiple third party data sources to capture automatically and verify income, expenses and asset data
fully customisable data capture, process, decisioning, verification, approval and document flow, without the need for custom coding
borrower self-service portal, on-line applications and tracking
white label design, can be implemented rapidly with minimum effort
simple integration with existing servicing systems and processes
full document, decision and process and data tracking and audit trail
central console to manage, monitor and audit loss mitigation processes
built in BI reporting, KPI and performance metrics
voice input and AI/ML, (artificial intelligence/machine learning), chatbot navigation for simpler customer experience that greatly reduces call centre workload
captures customer omnichannel behaviour and intent
can be implemented in days
cost efficient, rental licence model, no capital outlay, minimal impact on existing systems
low training requirement for existing staff.
In addition, ZFM contains ZDE. ZDE is one of the world's most advanced, automated process and decisioning platforms. ZDE is AI/ML based and provides end to end mortgage and CX processing.
ZDE is used widely, throughout the world, for omnichannel, automated targeted marketing, digital loan origination, kyc, underwriting, risk management, fraud detection, retention, cross-sell, collections, servicing and many other finance, banking and fintech functions.
Once installed, ZFM will provide your organisation with a platform to migrate, intelligently automate and digitize many other loss mitigation and manual servicing processes.
Next steps
For more information and free demonstration please contact sales@zorallabs.com